Thanksgiving 2019 at Goodwill Rescue Mission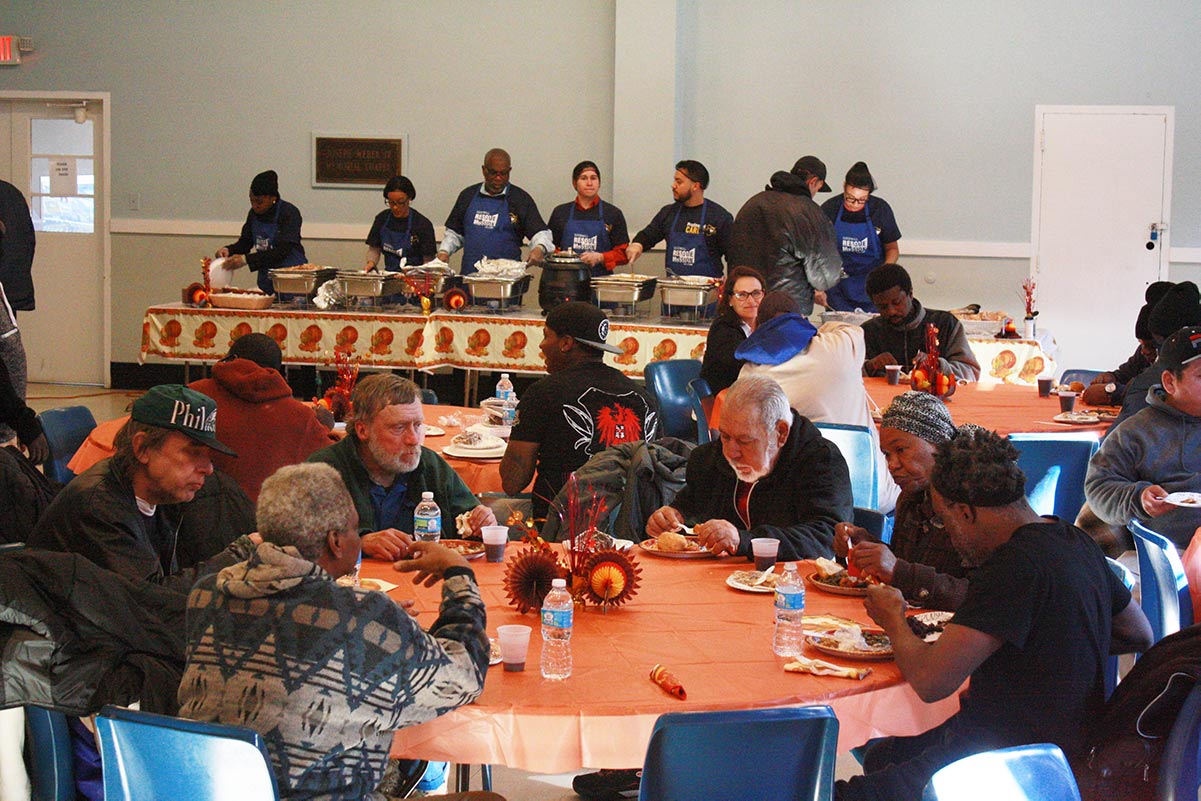 Your generosity this Thanksgiving can truly change someone's life!
If you have ever been part of our Thanksgiving celebrations, you've seen firsthand how neighbors in need have gratitude in the midst of hardship.
Many of our guests come to us on the heels of homelessness, real hunger, and addiction. But when they sit down at our tables, their pain begins to subside as they experience caring hospitality while eating a nourishing meal. This meal is often the first step of something better.
Last year during Thanksgiving week, we fed more than 1,600 neighbors in Newark thanks to your help!
Our kitchen crew is working hard to prepare 15,000 traditional Thanksgiving week meals in collaboration with The Bowery Mission and New York City Rescue Mission. Hundreds of guests will join us at our Newark campus for our banquet on the Monday before Thanksgiving. We will also host feasts on Tuesday at our Tribeca campus and Thursday at our Bowery campus. These guests often have nowhere else to turn for the holiday, but at the Mission, they will be able to enjoy a meal in community with others.
Thanks to friends like you, Goodwill Rescue Mission symbolizes the very best of the holiday season: a spirit of joyfulness even among those in need. The invaluable blessing of serving others. The opportunity to see God's presence in the face of a weary neighbor or a struggling single mom.
"To see people from different backgrounds come together to serve others is a blessing," one of our kitchen leaders shares. "I love being here for Thanksgiving to give a plate of food to someone in need."
When you send a generous gift, you do so much more than provide delicious holiday meals. You welcome fellow Newark neighbors off the streets and into a hope-filled place where they can lay their burdens down and regain stability.
If you're fortunate enough to be able to give a little extra at this time, I hope you will open your heart to do so. And if this has been a year of challenges, please know that we rejoice that you are still standing with us in whatever way you can.
God bless you and your family this Thanksgiving!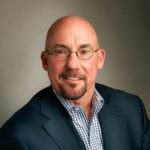 David P. Jones
Goodwill Rescue Mission's President & CEO
Serve Thanksgiving Dinner to Neighbors in Need
Hungry Newark neighbors will be lined up outside our doors this fall — many for the first time. Please help feed them by making a gift for all the turkeys, potatoes, green beans and other staples we will need this Thanksgiving!
At $1.98 per meal, how many Thanksgiving meals can you provide?