Celebrating Life Transformation at the Men's Graduation
July 2019
From the time Goodwill Rescue Mission and New York City Rescue Mission joined forces with The Bowery Mission, we have transformed and personalized the care we can provide for our neighbors in need. One of the four strategies to rebuild hope for people struggling with homelessness, poverty and other crises is Residential & Community Programs, designed to help men and women Make Progress. Clients access comprehensive services for physical, emotional, psychological and spiritual healing — all in the context of a safe, supportive community.
On the journey to recovery, each client works with our staff to create an individual action plan with specific, measurable goals. Tools may include vocational training, housing connections, addiction recovery, as well as legal and medical help. We recently came together to celebrate 110 men who have met goals in their individual action plans and have achieved significant milestones in their journeys.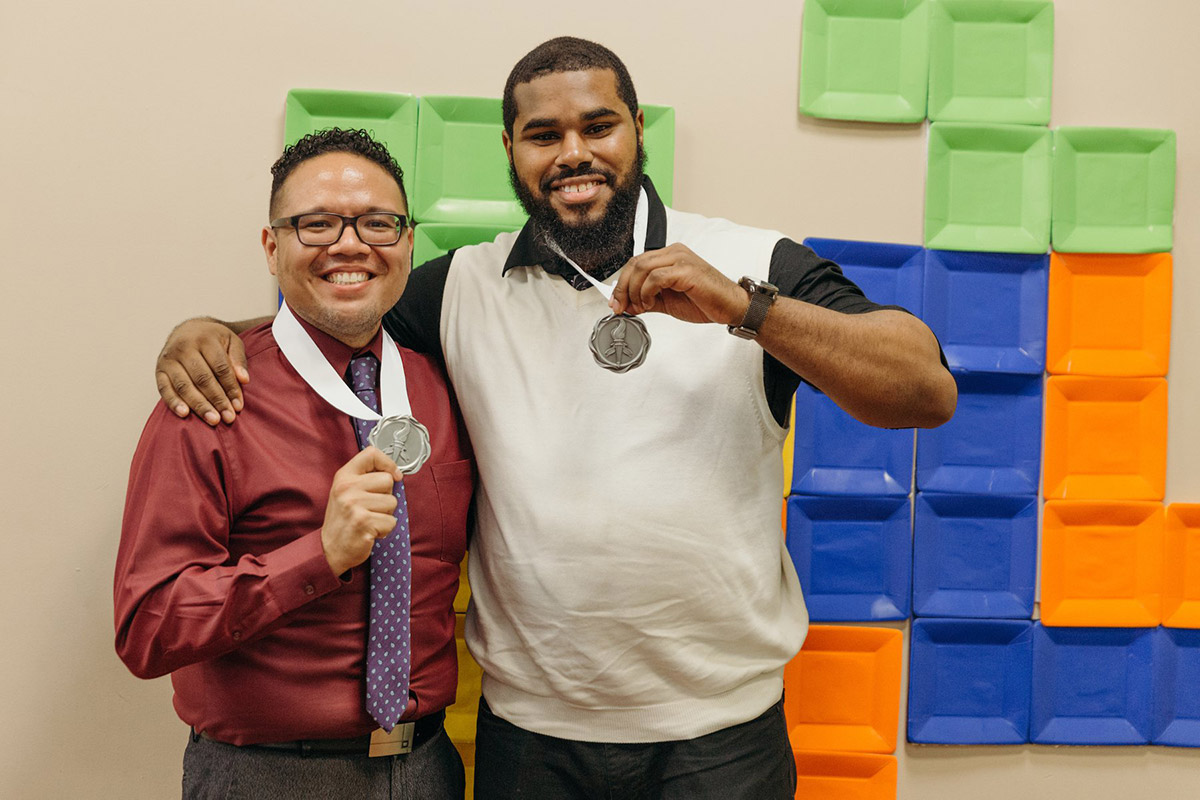 Program clients received a medal during the ceremony signifying their accomplishments.
Hosted at Calvary Baptist Church in Manhattan, the Men's Graduation was a time to honor each man and their life transformation  — their faith and perseverance in making great progress towards independent living, all through God's love. We were also reminded that all members of the Mission's community (graduates, their family members and friends, volunteers, supporters and staff) experience this life transformation and are part of it!
Clients and graduates with staff during the ceremony. A trio of program clients also performed a song expressing their renewed hope.
Story of Hope
During the program, we were inspired by Steven, one of the graduates. He shared how he had first come to Goodwill Rescue Mission, found resources through our expanded staff and campuses, and how his life has been transformed ever since.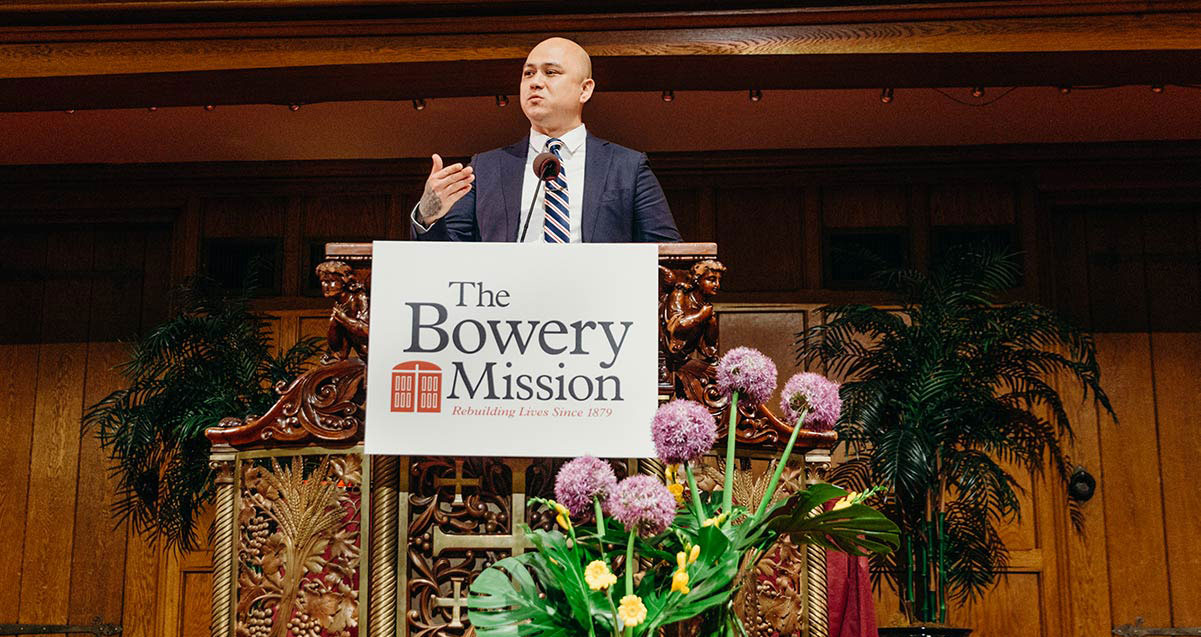 "I'm a combat veteran, so when I came back from the war, I came back really broken. Three years ago, when I showed up to the Newark campus at Goodwill Rescue Mission, everything changed. People spoke into my life, and it's because of them that today I can say I have a great relationship with God. I've seen people serve me, so it's important for me to now serve others." 
— Steven, residential program graduate
How Principles of Care Give Hope for New Life
Together, Goodwill Rescue Mission, New York City Rescue Mission and The Bowery Mission are leveraging more than 400 years of combined service to effectively combat the epidemic of homelessness affecting nearly 70,000 people in the Newark and New York metro areas.
By sharing strengths, we've been able to say "yes" more often to more people — and provide the excellent level of care and compassion we've all desired to provide for people through eight principles of care.
Thanks to friends like you, people in need find hope for the future through Goodwill Rescue Mission!