Healing and Restoration for the Holidays
For people living on the streets, the holidays can be a painful time. They remember happier days spent with family and friends.
They long to be healthy, whole and restored to their loved ones.
Thanks to the support of compassionate friends like you, men and women going through our programs have found hope and healing. They are working hard to rebuild bridges with their homes and loved ones. And Christmas takes on a new meaning.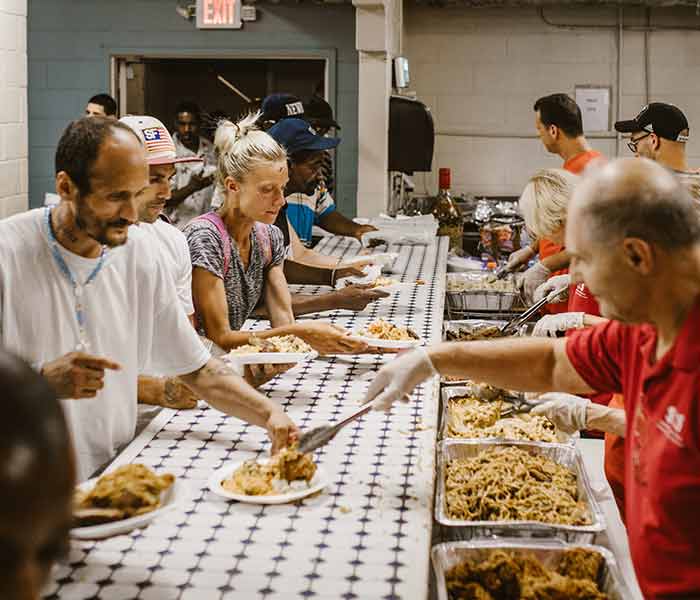 Many times, it's hunger that brings a hurting person to Goodwill Rescue Mission. Meals and short-term shelter help with an immediate need.
At our chapel services, we offer spiritual food, encouragement and hope for a different life. We invite our guests to join our residential recovery programs.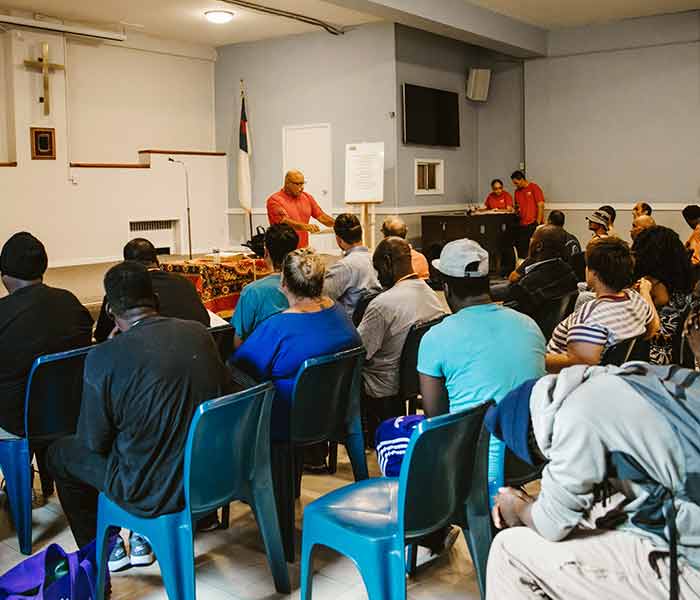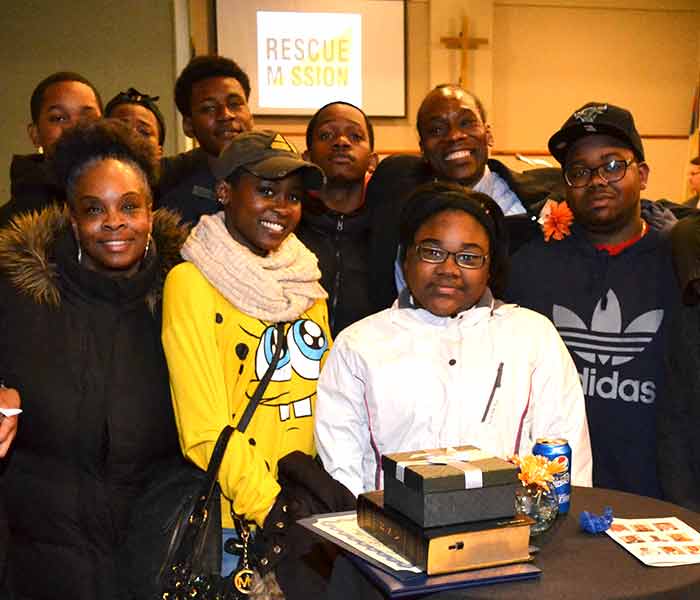 As part of their recovery, men and women in our programs rebuild relationships with family and are connected to a church.
Tonight, many homeless neighbors will brave the chilly autumn air, curling up in abandoned buildings, under bridges, or in parks. We pray for them to find their way to our shelter.
Here, they can receive more long-term support through the residential recovery programs we offer—their first step toward a new life.