One Meal Can Be the First Step to a New Life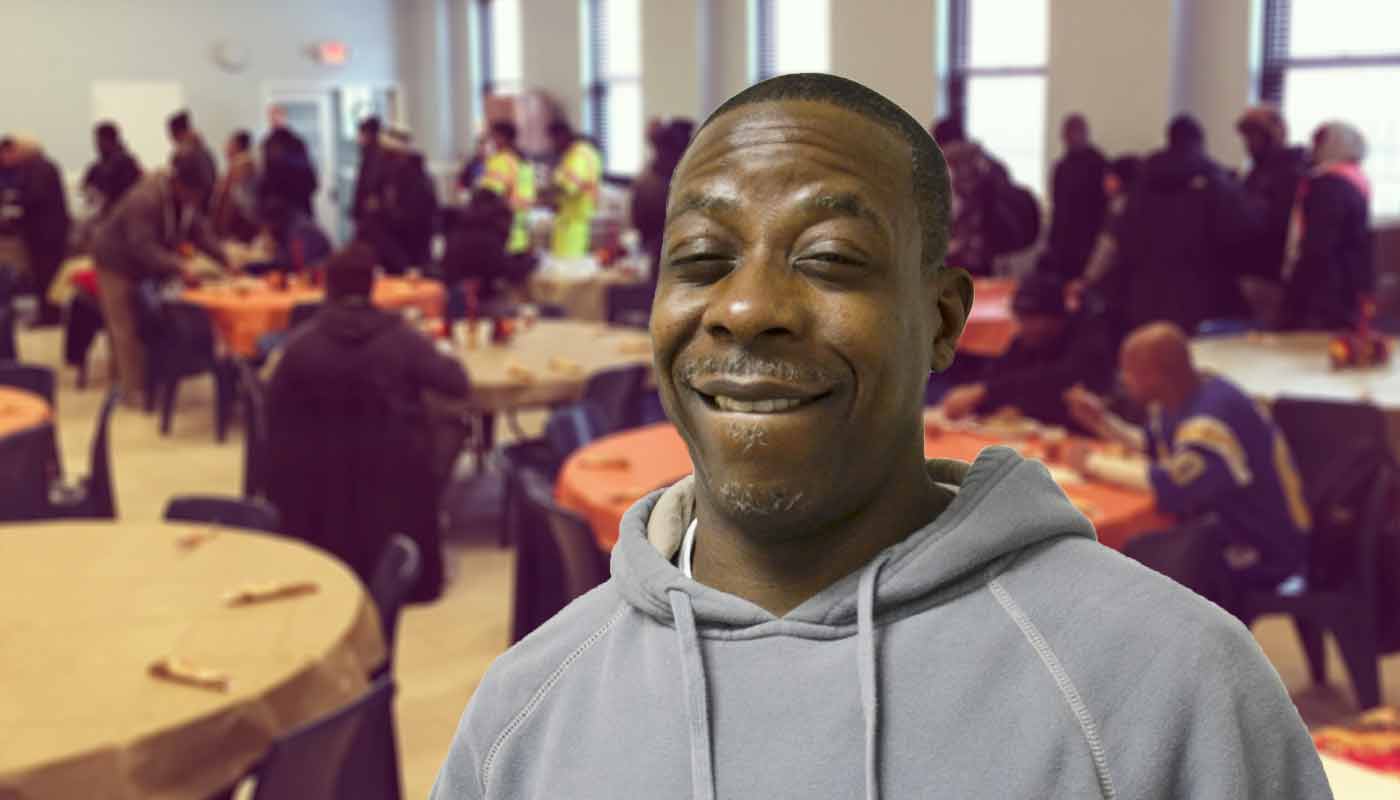 Darryl came to Goodwill Rescue Mission in deep despair. He had already separated from his wife and moved in temporarily with his mother. Then a tense situation with his mom started Darryl down a dangerous path. He didn't know how to recover from feelings of betrayal and spiraled into a pit of anger and resentment.
"I felt like I was going to die or hurt someone I loved," Darryl recalls.
To numb the pain, Darryl started to use cocaine every day. But in the cloud of anguish, God was speaking to him, nudging him to find help. That's when Darryl learned about Goodwill Rescue Mission.
After sitting down for a nourishing meal and learning about the programs available to him, Darryl decided to join our 21-Day Program. And we're so thankful he did!
Today, after continuing with the Mission's residential recovery program in Manhattan, Darryl is free of drugs and level-headed. He is building a plan to find new work, and put the pieces of his life back together.

"The Mission has been awesome in my spiritual guidance," Darryl shares. "I was angry and depressed. But God has healed me and helped me work through the pain I was feeling."
What's most exciting about Darryl's transformation is the impact it's having on his family. "God is bringing my wife, my daughters, and I back together. Slowly but surely. He's been real good to me."
When you provide a meal at Goodwill Rescue Mission, it can be the first step toward a new life! Today, you can help more families find healing. Just ask Darryl… your compassionate support is changing lives. Thank you!